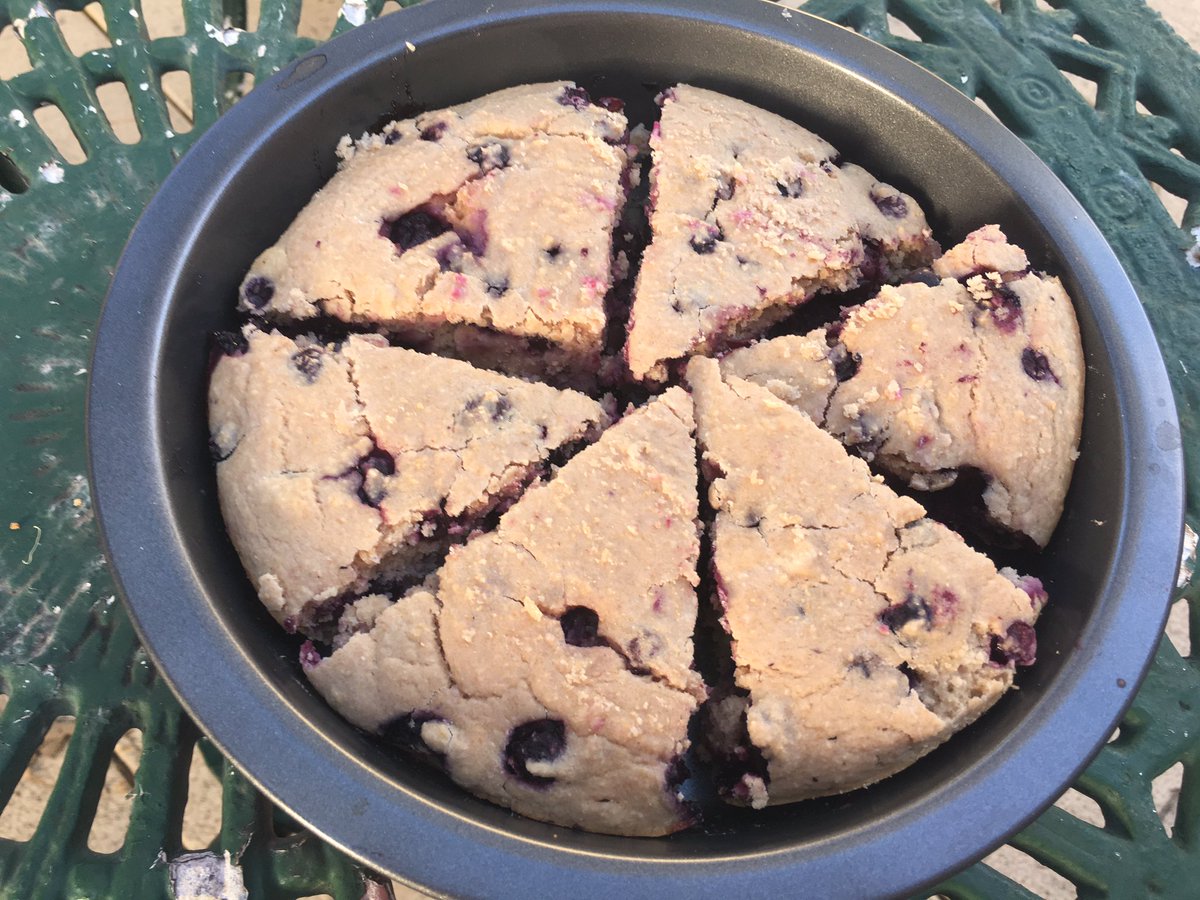 I recently walked past a bakery and saw that they had lemon and blueberry scones and instantly I was reminded of the best thing I have ever eaten. Upon reflection, I don't even think it was lemon and blueberry flavour, but when I was in Berlin last year I had the pleasure of going the extremely exciting grocery store called 'Veganz'. At Veganz I had a scone. This scone changed my absolute life. I don't know if it's because I'd been living on oil clad lettuce leaves for the previous two months or if it's because this scone was as good as I thought.. but it was honestly life changing. Unfortunately for me, though, this scone at the bakery wasn't vegan. It also was full of chemicals and oils and just gross stuff. I was on a mission to recreate this fond image of a scone I had and I think I did a pretty decent job.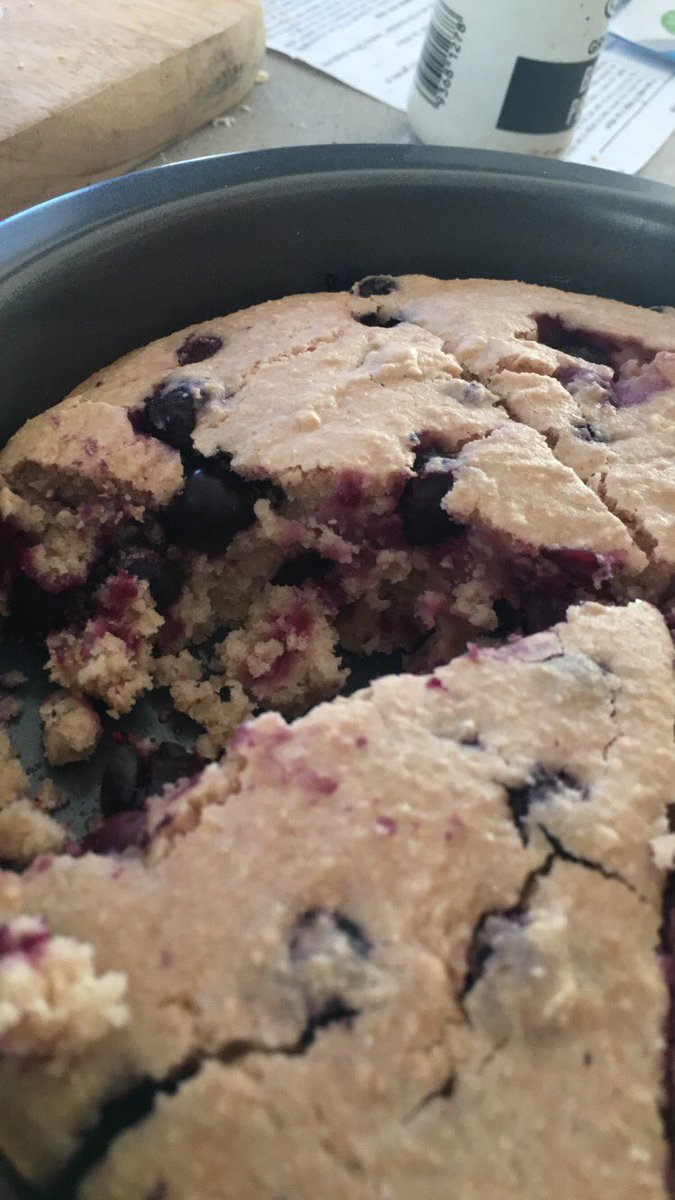 What you'll need:
1.5 cup oat flour

1/2 cup brown rice flour

3/4 cup plant milk (I used reduced fat coconut, but almond/soy etc would work)

2 tsp baking powder

1/4 cup coconut sugar

1/4 cup maple syrup

3 tbsp lemon juice

1 tsp lemon zest

1 tsp vanilla essence

1 cup blueberries (I used frozen, but either would work)
What you'll need to do: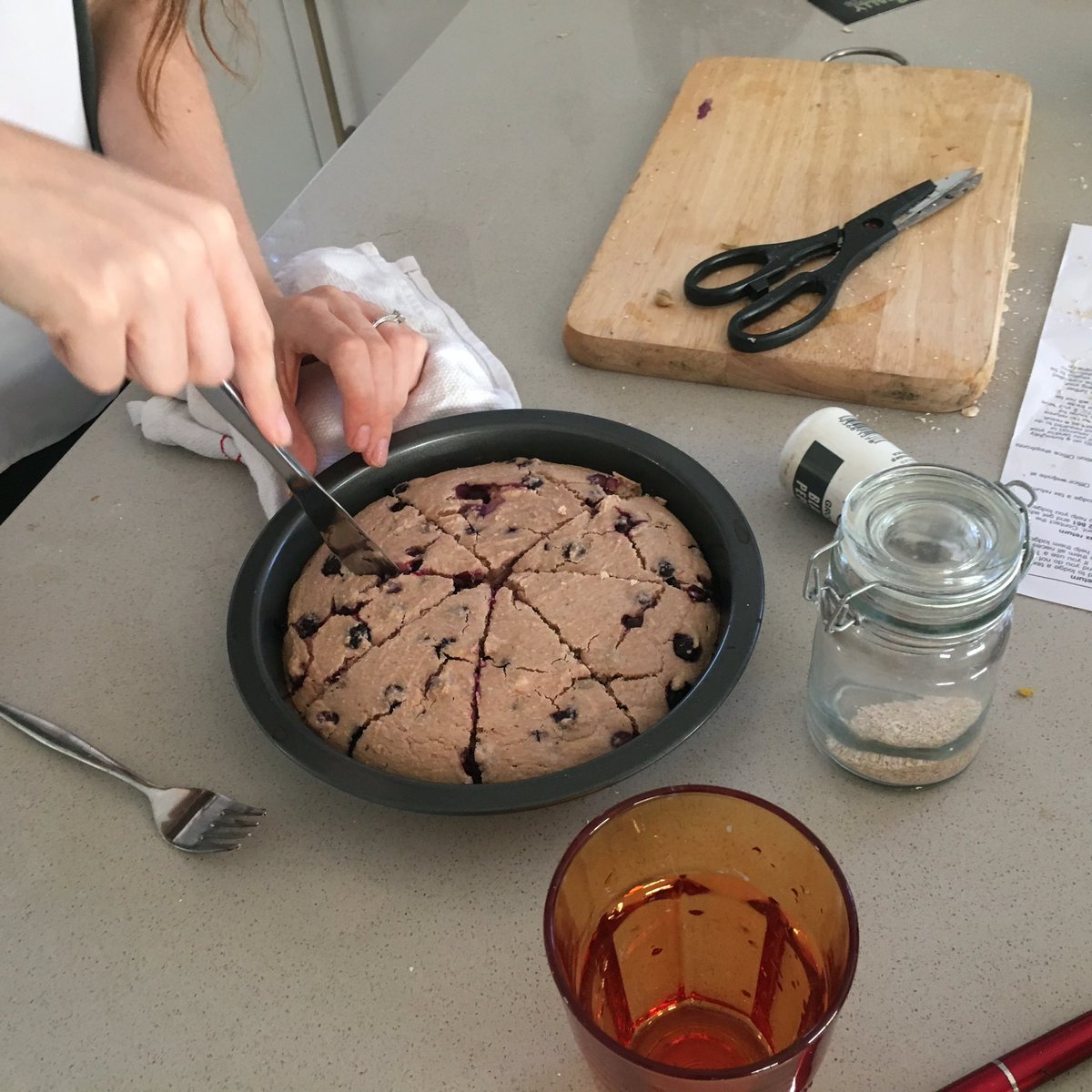 Pre-heat your oven to 200 degrees Celsius.

Combine your flour, coconut sugar and baking powder in a bowl.

Slowly mix in your plant milk, maple syrup, vanilla, lemon juice and lemon zest until well combined.

Add in your blueberries and mix together.

Pour mixture into a non-stick circle cake tin.

Bake for 25 minutes or until golden brown.

Allow to sit for about 20 minutes before serving.

Cut into pizza-shaped pieces and enjoy!